My writing is not going well at that moment – too may statistics about Covid-19 to distract me.  My creative juices need an out outlet so I'm cooking.
I have just made Lebanese Lamb Stew with Eggplant
I love egg plants. I love the colour and I love the shape.  I bought one so I could admire it on my kitchen bench. Then it came time to use it and on searching for a recipe I came across this one on the Adamant Kitchen blog.  
The recipe turned out well. I think less tomato puree next time and possibly white wine instead of red. I want the flavour of the lamb stronger.  I will make it again. It is an excuse to buy another egg plant.
I enjoy browsing  admantkitchen.com If you have time check out the Scandinavian section. The Icelandic recipes are fascinating. Who would have thought that a sheep rearing country full of geysers and snow would have had a cuisine? Well other then Lamb.  Ashley's preamble in Adamant Kitchen  before her recipes it worth the read even if you don't make the recipes – it brings this almost unknown country alive.
I am going to try the Icelandic Christmas cake.  It looks like an English tea cake but with the addition of cardamom. That should move it well beyond the usual tea cake.
Icelandic donuts look very good and flavoured with cardamom,too.
It surprises me that cardamom is used in Icelandic cooking. I researched. There are several theories of how the spice came to this part of the world. I like the one about the Vikings bring it back from Constantinople now called Istanbul in Turkey.
When I've made the Christmas Cake I'll let you know if the cardamom raises it above the level a tea cake.
Now I must get back to some writing.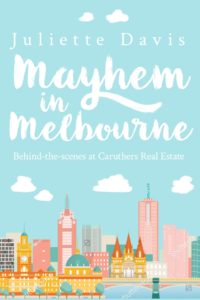 And remember the first 10 people who email me their postal address I'll send them a copy of 'Mayhem in Melbourne' FREE – no strings attached. Just send your mailing address to davisjuliettej@gmail.com
Or you could leave it in the comment section below with your mailing address.