Hi there,
This is a post with apologies.
My aim is to post once a week yet the last couple of weeks have seen nothing from me.
Why can't I write?  Now my book is published I find myself word-tied.
It's as if words are NOT one the things I enjoy most in life.
It's as if one my greatest pleasures that of  playing with words and working out the best way to write something has gone.
The challenged to make something funny or gripping or just plain interesting has disappeared.
It  this Writers Bloc? It that what I have?
I'm wondering if it is a sort of lethargy. I have completed a goal and now I can't move on to the next one.
Is this the culprit 'Mayhem in Melbourne Behind the scenes at Caruthers Real Estate'?  Has it exhausted me?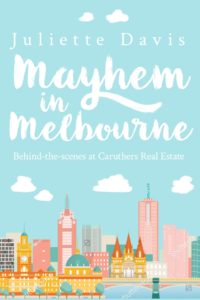 Available from Amazon Paperback $20.21 or eBook $3.99 link here.
I have lapped up the praise from my writing group and my friends and family and a few unknowns that friends have passed the book onto. It's been great.
Has anyone else felt this lethargy after finishing a big project? Or found that their writing juice has run out.
While I waited for inspiration and tried to get my head around the fact that it is a job and I'm not precious about my day job, I've been entertained  by the wattle birds that come into my backyard to get nectar from my Abutilon shrub.  They make a great mess on the deck but I love watching them hang upside down with their long beaks jammed into the flower.
The wattle birds that come to suck the nectar.
I haven't been able to snap them actually hanging upside down yet.
I'll be back in a week Writer's Block or no Writer's Block. I can't let a small think like that deter me.